About Us
Dynamic Customs & Off-Road Shop
Established in 2001
Welcome to our website. We're glad you are interested in Dynamic Customs – Off-Road Shop & Truck Equipment. We've devoted years of love to the 4wd, Jeep, truck accessory & up-fitter industries of Texas and abroad.
A Message to Our Customers
At Dynamic, our focus is on Quality. Not just perceived quality, but real quality. The kind that takes REAL WORLD experience and HARD WORK. Moreover, it takes a commitment to success to achieve that quality.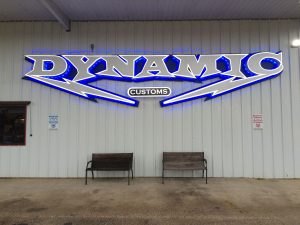 Dynamic Customs has been serving Angelina County and the surrounding areas just under 20 years. We are considered by many to be the 4-Wheel Drive, Jeep & Truck Accessory leader with superior customer service and experience that our huge customer base has grown to expect. We are proud to be a growing part of this community and will continue to satisfy every customer one at a time, just as we always have, for years to come.
We've devoted years of love to the 4wd & truck accessory markets of Texas and abroad. Now expanding into our Truck Equipment division, commercial & fleet components are available for all trucks & vans. Other qualifications include: Steering & Suspension Diagnostics, Frontend Alignments, Wheels & Tires, Gear, Locker & Axle Setups, as well as complete 4-Wheel Drive Services. Got "Death Wobble Steering"? Yep, we fix that too.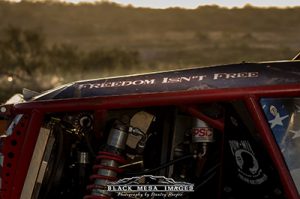 We are also strong supporters of our active and veteran Military men & women of service to our country. We're proud to be living in the USA and realize this remains possible only through you all who serve!
Our long term goal, from the very beginning, was to build a company that serves the needs of our customers and set the standard for high product quality, superior customer service and value. Our objective was driven by the fact that "bitterness is remembered long after the sweetness of low price has faded from memory," and that "nothing loses customers faster than poor service." So far we have been successful in delivering and supporting products & services that are loved and valued.
We also recognize that you, the consumer, are still our best, and worst, forms of advertising. If we can't meet your expectations and solve your concerns, then our long term goals will have a short life span. Though we are not without faults or mistakes, we believe "It's not so much about making mistakes, it's how you handle the mistakes after the fact."
Our commitment to all of our customers is that while being perfect is impossible, we will always put our best up front.
You have many choices in the automotive aftermarket. I feel certain that as you search and shop for a 4wd/Truck Accessory & Truck Equipment provider, you will find that Dynamic Customs has the team to meet your needs and expectations. We hope you join our family of satisfied customers.
Thanks for considering Dynamic Customs.
Best Regards,
Cody Consford
President
Dynamic Customs
Important Warranty & Refund/Returns Info